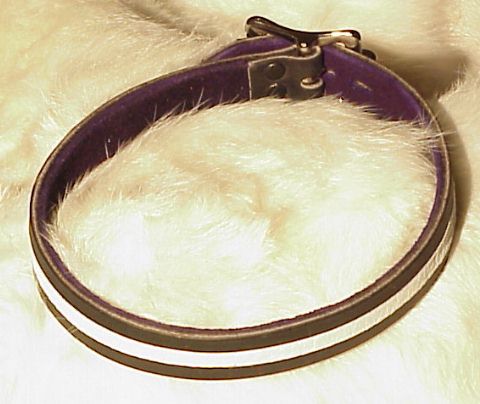 Collar as shown is Black Leather with White Leather Stripe over Purple Suede with Locking Roller Buckle.
TPP-SR-C0080
Embedded Stripe Pattern Collar
This is another pattern Longwatcher was asked to make.
Alternatives include:
A.) The only two alternatives because of the design are no attachment point or up to five total bottom down D-ring attachment points.
B.) All buckles are available for this collar. However, anything other then a tongued buckle will increase the width of this collar.