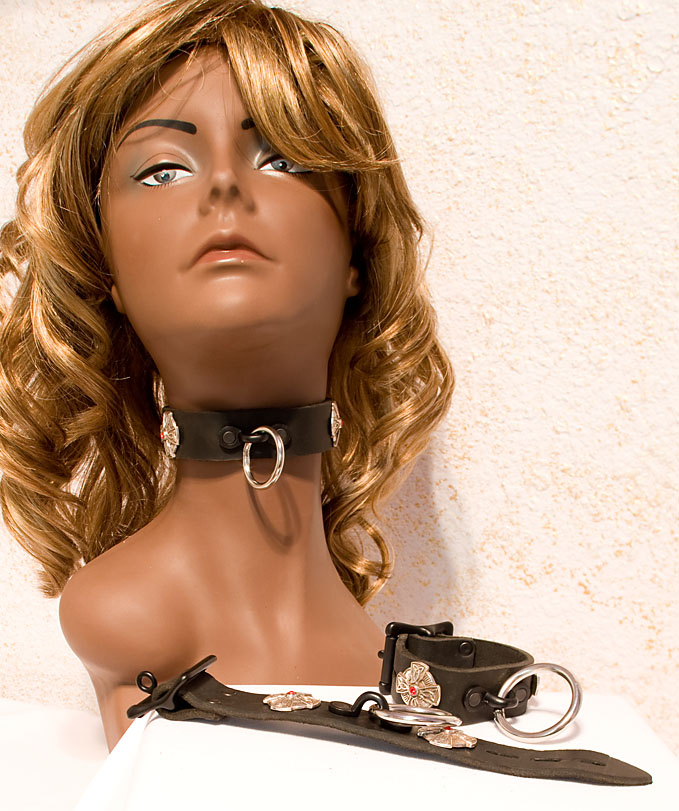 Collar as shown is Black Leather with a black locking roller buckle.
It is 1" in width.
Price for Set shown is $120

TPP-SR-S0155
Celtic Cross Collar and Cuff Set
Longwatcher saw the cool new Celtic cross conchos available so created this collar, it will be available as long as the parts are available. The set was created as an experiment.
By default it is not lined.
Custom Pricing:
Standard for this set is unlined with the black loop holding the ring in place. with two conchos (one on each side)
Each additional Celtic cross would add $5 per pair to the cost.
Lining the set will add $25 to the set.
Other Images of this collar Pattern