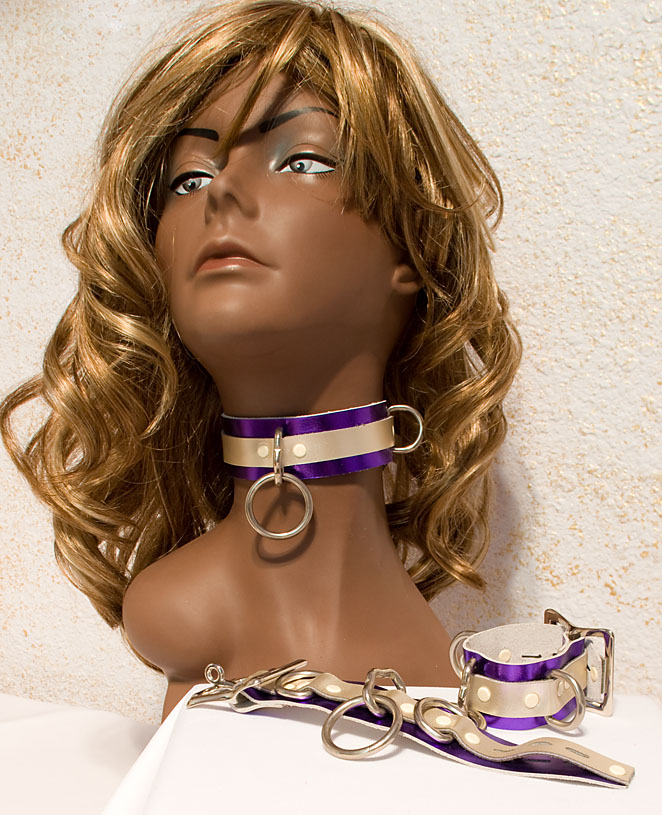 Collar as shown is Metallic Platinum Leather over Metalic Purple leather with a locking roller buckle and three attachment point, the center a loop and ring, the outer 1" D-rings.

It is 1 1/4" in width.
Price for Set shown is $105

TPP-SR-S0070
Simple Leather Banded Collar and Cuff Set
This is a fairly standard Collar style, Our take on it is the use of other colors to make it more fun and unique.
By default it is not lined.
Custom Pricing:
Standard for this set is unlined with two attachment points
Each additional attachment point would add $3 per pair to the cost.
Lining the set will add $25 to the set.
Other Images of this collar Pattern