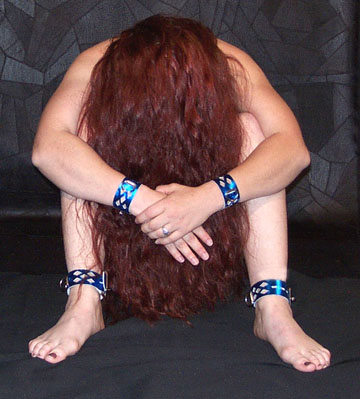 Cuffs shown are metallic blue leather with a D-ring attachment point and locking roller buckle and no back piece.
Price for Set of wrist and ankle cuffs shown is $60
TPP-SR-K0031
Pair of Small Diamond Patterned Cuffs - Narrow
This pair of Submissive Reaction cuffs are elegant and when backed are quite functional for most activities.
Alternatives include:
A.) Additional D-rings can be added.
B.) All buckles are available for this cuff set.