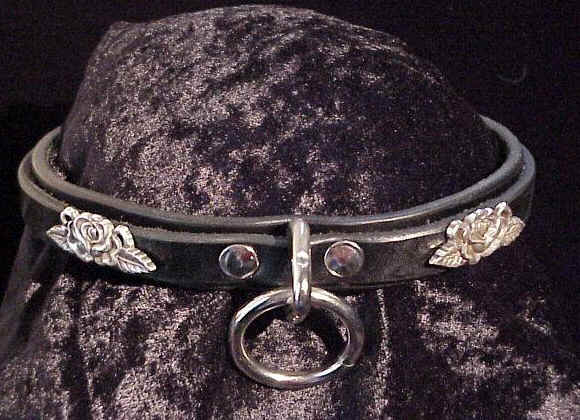 Note: The Rose Conchos are currently not available from any source we know of and we are now out of them. I just have not gotten around to taking a new picture of a sample collar yet.
TPP-K5-C0020
3/4" Bridle Collar, Rose Conchos
Kevin5 got frustrated with the apparent lack of style variation available among collars. Looking through a supply catalog he found a variety of conchos that are normally used as accents on vests, belts and boots. Always one to innovate, he thought "Why not for a collar? - Thus was this style born.
We have a variety of conchos to choose from. This comes standard with a roller buckle.
Options Include:
A) Additional conchos to choose from. E-mail for availability
B) Custom colors (black unless specified)
C) Locking roller buckle