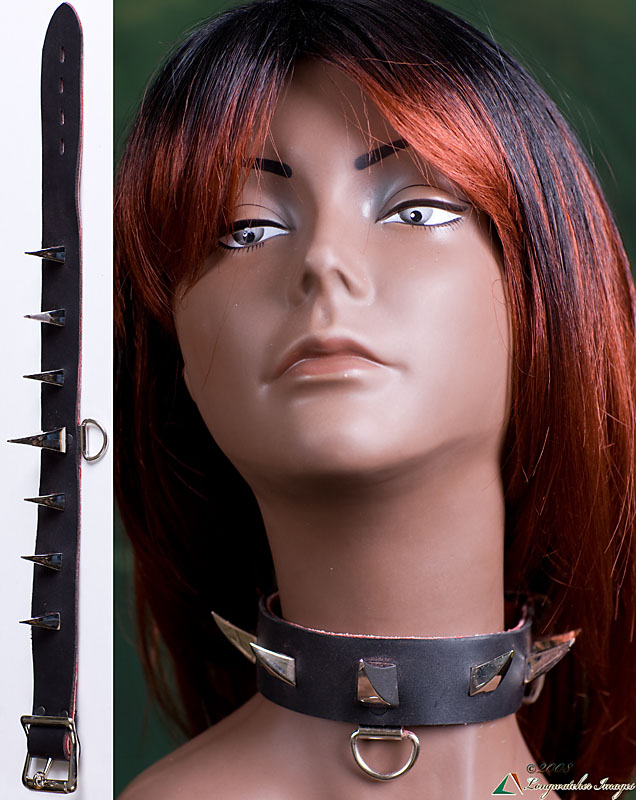 Collar as shown is black Leather over Red Suede with a Locking Roller Buckle, and bottom mounted D-ring. It has one large claw and 6 small claws. It is 1 1/4" in width.

SR-C0181 is the order number for above
Price for collar shown is $50

TPP-SR-C0180
Claw Pattern Collar
Longwatcher created this collar for the fun of it when he saw the claws available, he normally doesn't do spikes, but thought the claws were kind of unique.
Custom Pricing:
Price with 1 Large and 2 small claws is $35.
$8 for each additional pair of small claws.
$5 for each additional Large claw.
$1 per additional attachment point, per piece. Each piece comes with one attachment point.


Other Images of this Collar Pattern