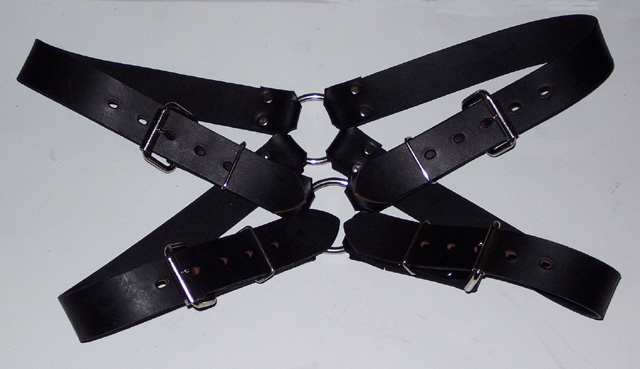 Apparel shown is black leather with stainless steel rings and standard buckle .
TPP-B2-A0030
X Harness
All of our crafters are guys, so we tend to think "What can we make that women would look good in?" Someone pointed out that women like to look at men wearing stuff as well, so we decided to carry this X harness suitable for men.
Alternatives include:
A.) Snaps or a locking buckles could be substituted for the standard buckle.
B.) Can be made in almost any available leather.