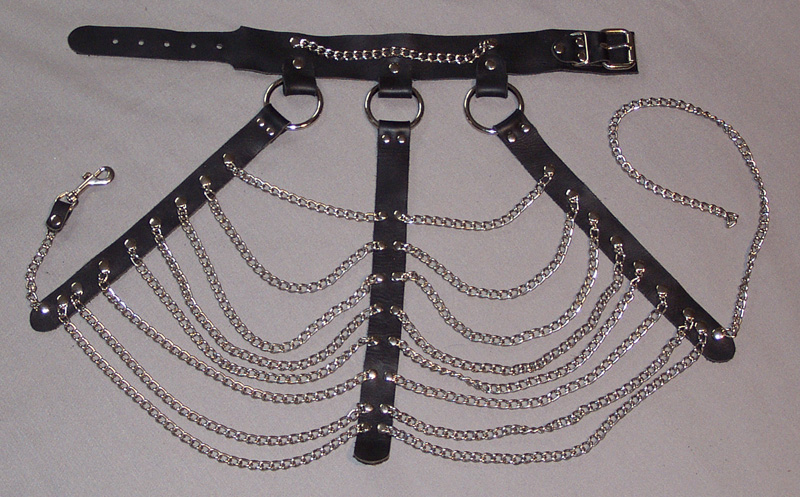 Apparel shown is black leather with stainless steel chains and standard buckle .
TPP-B2-A0010
Chain Bra
This Bound 2 Please chain bra is available by custom order only.
It can be worn with or without a regular bra behind it.


Alternatives include:
A.) Snaps or a locking buckle could be substituted for the standard buckle.
B.) Can be made in almost any available leather.
Pricing:
B2-A0010 At least $80 (call for current price)
In order for this apparel to fit correctly we recommend providing as many measurements as possible at time of order. Specifically waist, neck and torso.