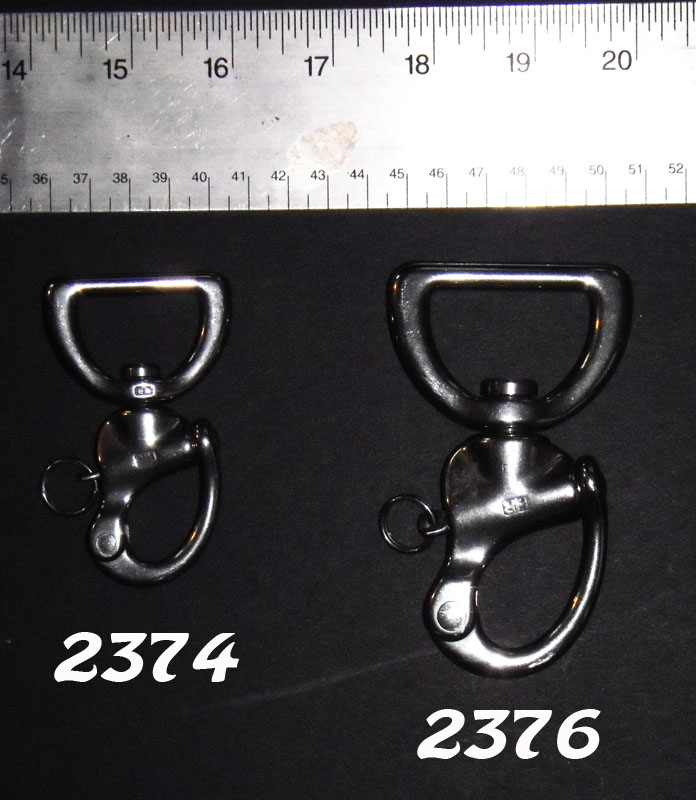 Wichard brand Web Snap Shackles

TPP-SR-P2374
Rated Web Snap Shackle = 1 3/16"
Functional Load = 2645; Break Load = 4410lbs*
TPP-SR-P2376
Rated Web Snap Shackle = 1 9/16"
Functional Load = 3525; Break Load = 8490lbs*
Longwatcher bought these for those folks wanting a rated quick release snap with the Easy Wear cuffs.
Because of the need to buy enough to get the price low enough to bring the price within reason he had to buy more then a year's supply, so we are selling them here if you happen to want them for your own use.
They are designed for use in Marine Environments (AKA Saltwater), which is why they cost a bit more then you might find elsewhere. We have tried to balance the price between cost and ease in getting.
They were made for use with Nylon webbing, We use them for our Easy Wear Cuffs with the need to get a leather strap through them.
Pricing:
The 2374 is $65 each or $120 for a pair.
The 2376 is $75 each or $140 for a pair.


Other Images of this product
No other images are currently available