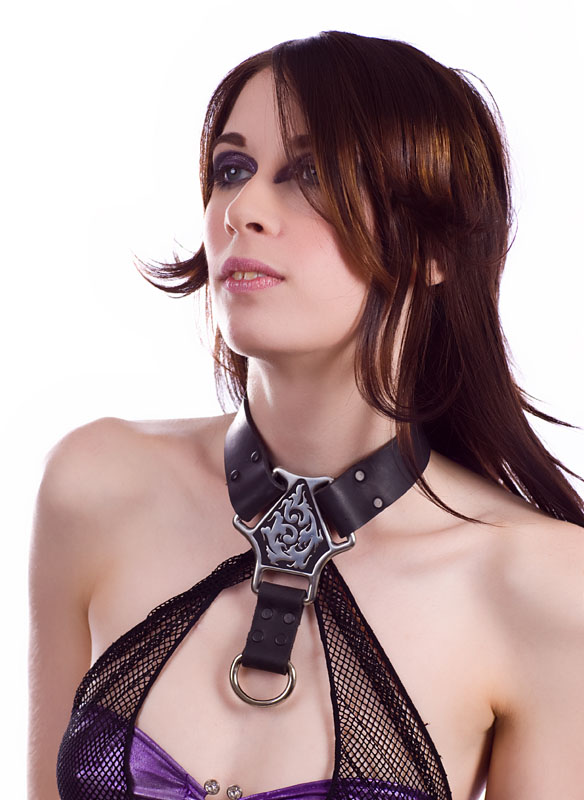 Collar as shown is black latigo with a Locking Roller Buckle. It is 1" in width at the buckle.

Price for collar shown is $45

TPP-SR-C0200
Extended Halter Square Collar
Longwatcher created this collar because he saw a cool 3-side Halter square. No he doesn't do the metal work - the pattern is the pattern on the halter square.
It looks best with a heavy Leather.
Custom Alternatives include:
A.) Other Colors are available, but check first.
B.) Other Halter Squares could be used, but the Florentine looks the best.
C.) All buckles are available for this collar.
Custom Pricing:
The only pricing variant would be to use rubber or patent leather, both of which will add $5 total.


Other Images of the Collar