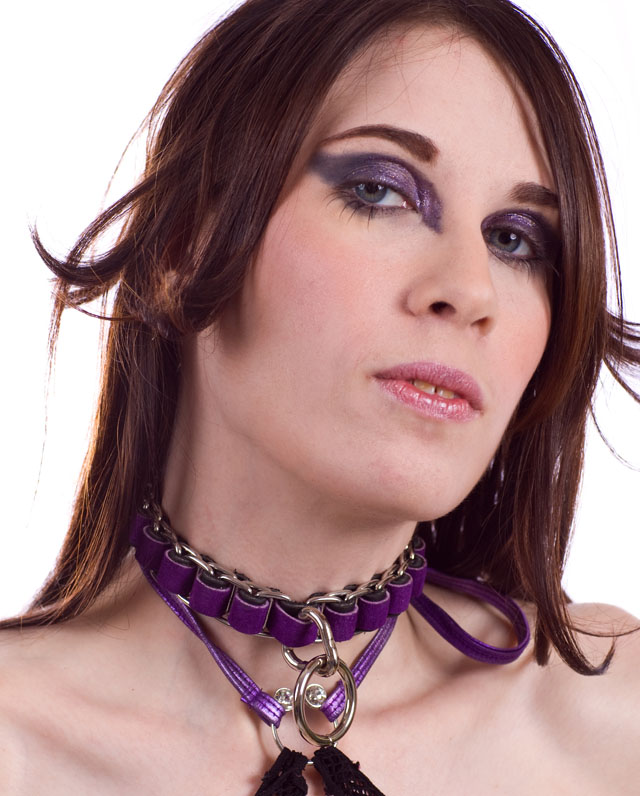 Collar as shown is Purple Leather over Black suede Standard non-locking Buckle and halter loop attachment point.
Price for collar shown is $40

TPP-SR-C0135
Threaded Strap Pattern Collar - Thin
This is a smaller variant of the SR-C0130 Threaded Loop Collar and cuff design
Custom Pricing:
$40 SR-C0135 - Threaded Strap Pattern Collar, Nickel rings
$55 SR-C0136 - Threaded Strap Pattern Collar, Gold colored rings and brass attachment points, only has a single color strap. (email for availability and features)
$2 per additional attachment point, per piece. Each piece comes with one optional attachment point (optional).

Custom Alternatives include:
A.) The number of attachment points can be changed.
B.) Most buckles are available for this collar. However, we recommend a tongued buckle (regular or locking) as that looks the best, although a lock post will also work.
C.) With a different style buckle smaller or wider widths are available.